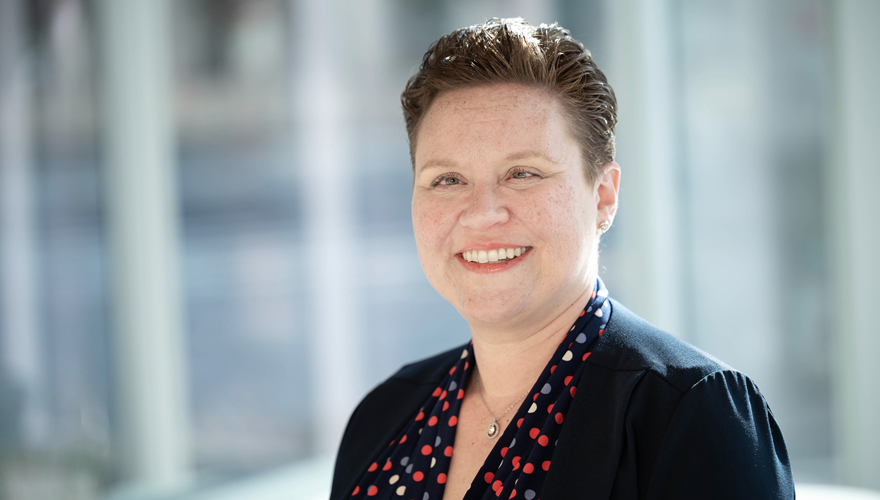 In 2021, Wendy Tobias joined UCSF as Chief Accessibility and Inclusion Officer, an inaugural role for both UCSF and the entire UC system. She also serves as ADA Coordinator. As a member of the Office Diversity and Outreach, Wendy focuses on ensuring that UCSF is an inclusive place for people with disabilities.
Wendy is responsible for developing and administering policies and practices to assure compliance with the Americans with Disabilities (ADA) Act, Sections of 503 and 504 of the Rehabilitation Act of 1973, and other federal and state laws and regulations pertaining to access and accommodations of persons with disabilities. Wendy works closely with the community with disabilities and other stakeholders at UCSF to identify and address barriers, design solutions, build awareness, and overall, make UCSF a desirable employer and destination for persons with disabilities. Her work encompasses Campus, UCSF Medical Center, and UCSF Benioff Children's Hospital.
Before coming to UCSF, served as Director of SF State University's Disability Programs & Resource Center at San Francisco State University (SF State), where she led campus efforts to ensure access, social justice, and equity for people with disabilities. Previously she was a Senior Vocational Rehabilitation Counselor for the State of California, where she assisted individuals with disabilities from a wide spectrum of backgrounds and oversaw plans for educational training to obtain and maintain employment. She also served as an adjunct faculty member in SF State's Graduate School of Counseling.
Wendy is a Licensed Professional Clinical Counselor and holds an M.S. in Rehabilitation Counseling and a B.A. in Psychology from San Francisco State. She also holds a certification in Rehabilitation Counseling. She is a proactive leader and is passionate about ensuring collaboration across organizations to remove the physical, technological, and attitudinal barriers that get in the way of student and employee success.
UCSF is committed to equity and inclusion for all persons of marginalized backgrounds, including our community of persons with all types of disabilities. Wendy's position marks an important step on the UCSF path to ensuring a culture of inclusion and belonging for everybody regardless of ability.